Installatie voorschriften composiet douchebak
INSTALLATIE OPTIES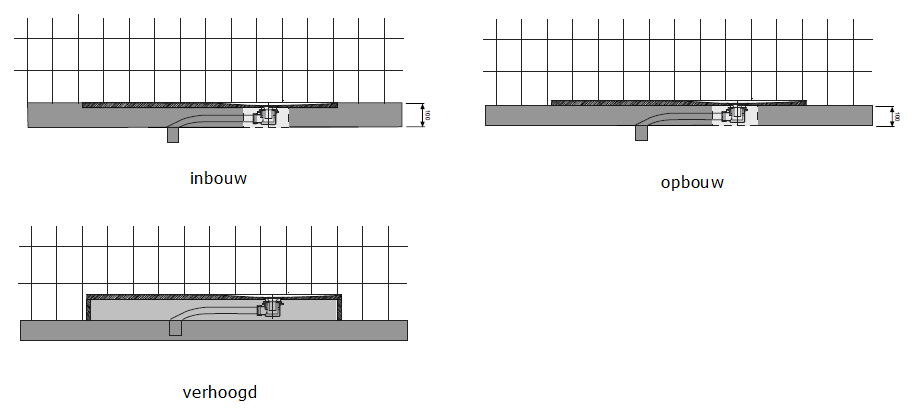 ZIJ-AANZICHT DOUCHEBAK

BOVEN-AANZICHT DOUCHEBAK
De op maat geproduceerde douchebakken hebben een tolerantie (afwijking) van plus of min 5 mm
De douchebak moet altijd horizontaal en op een vlakke ondergrond worden bewaard totdat deze wordt gemonteerd.
Voor installatie dient u zich ervan te verzekeren dat het oppervlak waarop de douchebak wordt geplaatst droog is. Indien de ondergrond niet volledig droog is kan dit tot gevolg hebben dat de douchebak vervormt en onbruikbaar wordt.
Controleer voor de montage het afschot van de douchebak zodat het water correct wordt afgevoerd.
De douchebakken kunnen worden bewerkt c.q. gezaagd met een diamantschijf of -boor, een eventuele afgezaagde zijde dient dan uiteraard tegen een muur te worden geplaatst.
INSTALLATIE DOUCHEBAK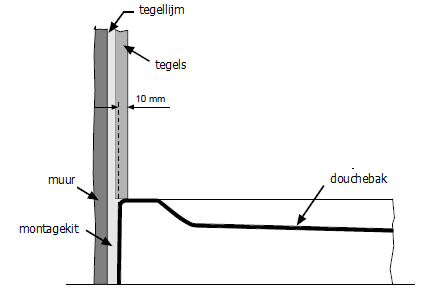 Wij adviseren de douchebakken minimaal 2-3 mm vrij te houden van de wanden zodat de douchebak nog iets kan werken, maximaal 10mm om problemen met de montage van een douchewand en/of tegels te voorkomen.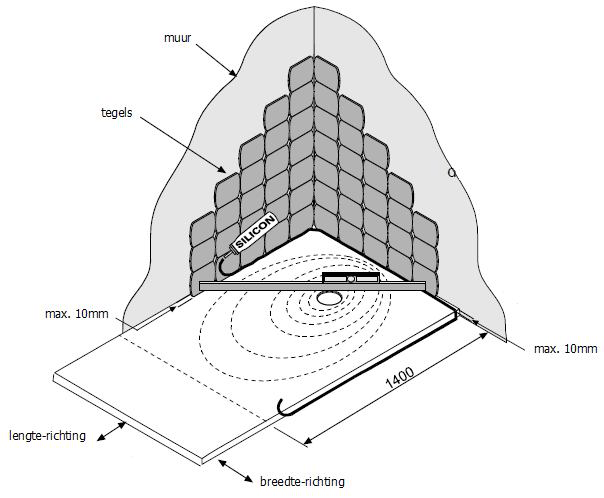 Voor het plaatsen van een douchewand of ander materiaal op de douchebak moet u er zeker van zijn dat er geen sprake is van defecten in het oppervlak van de douchebak, dat de installatie correct is uitgevoerd en dat het water goed wordt afgevoerd. Douchebakkenopmaat.nl is niet aansprakelijk voor de eventuele kosten voor het verwijderen van douchewanden en/of tegels die op de douchebak zijn geplaatst.
Het oppervlak waarop de douchebak wordt geplaatst moet in de lengte- en breedte-richting waterpas en vlak zijn zodat de afvoer van water optimaal is en een eventueel te plaatsen douchewand goed sluit.
Voor een goede fixatie van de douchebak dient deze met een flexibele montagekit met behulp van een lijmkam volledig verlijmd te worden ('vol en zat') op de vlakke ondergrond.